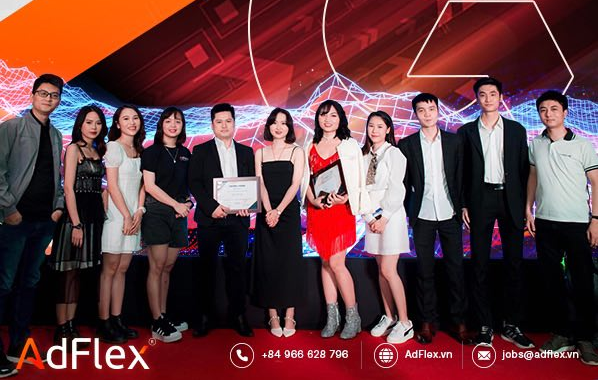 G1 CPA – AN "EXPERIENCED AND POPULAR" BUSINESS PRODUCT OF ADFLEX
G1 – better known as "CPA" is probably AdFlex's oldest business unit. Inheriting EWAY's know-how and technology in the affiliate marketing business, CPA started out strong and stays relevant to the affiliate marketing industry, while continuing to affirm "The Leading Performance Marketing Solution" position, providing clients in the field of Mobile Games, E-commerce, Fintech, Entertainment, … with the best conversion marketing solution in Vietnam and SEA.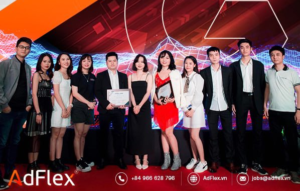 Started from CPI (Cost Per Install – revenue based on app installs) to CPA (Cost per action – revenue based on specific user actions), G1 CPA is the revolution in conversion marketing optimization, fulfilling even the most precise advertising objective. From the single "App Install" touchpoint, G1 CPA now provides the indepth conversion solution to various touchpoints such as "complete KYC", "Create character", "Purchase certain product", …
1- Business model
AdFlex operates on a two-sided marketplace model, and G1 CPA is no exception. To be specific, G1 CPA will connect Advertiser and Publisher through the intermediary advertising networks & platforms (ad-network, agency, etc). Our stakeholders are:
– Advertisers: companies that own mobile apps/games, with a demand for user acquisition through advertising. G1 CPA will help them attract a number of users to perform the actions that the advertiser wants (For example, download the app, complete transaction, fill out the form, …), help the Advertisers get the right  clientele for the product.
– Publishers: agencies or web/app that have the right traffic. Publisher will earn commission for helping Advertiser reach end users.
2- G1 CPA People: Lean and Elite
Experiencing many ups and downs, from the difficult times with only tens of billions revenue to the peak of hundreds of billions, the team size of CPA is always at only 5-10 employees. Despite the small number, the people's performance and capacity at CPA has always been elite, as the team continuously learns & challenges themselves in new roles and new projects, rather than limiting themselves to their original expertise. Like pressure creates diamond, this people strategy allows CPA to continuously generate extremely young and dynamic talents.
3- Culture: Commitment & Dedication.
CPA always upholds commitment, respects personal views, direct, and immediate.
Mr. Minh Duc, CPA's BUD (Business Unit Director) emphasized: "The culture of "eating & playing" at CPA requires dedication, since the team will have cozy gatherings almost every weekend. With the indispensable catalyst of "fermented rice", these are amazing opportunities for all employees to relieve stress, get closer, and share honestly with each other, thereby both improving the quality of their work while also helping bridging the gap from colleagues to teammates, brothers & sisters, and friends"
4- BUD's systematic thinking and people development.
In order to drive the department to achieve such great results from time to time, it would be a loss not to mention leader of the CPA team. With a professional working style, the ability to clearly and structurally systematize documents, and the methodical training expertise, G1's BUD can always support each and every team member to update their knowledge and skills in the most timely manner. This ability also enables G1 to recruit and develop various types of talent, whether you are a generalist or specialist, at the starting point of your career or during the specialization process in a field, you can always further develop at CPA!!!
At the last YEP 2021 event, G1 CPA was also honored with the EXCELLENT TEAM award with great achievements such as leading in growth of revenue and profit in 2 consecutive years. In addition, G1 CPA also achieved the highest growth rate of AdFlex in all 3 aspects: Revenue – Leadership – Increase of employee productivity.
Congratulations to AdFlex's energetic young G1 CPA team and with the next post, AdFlex will introduce DaKapital – another business unit to everyone. Like and follow us to stay up to date with the amazing work we do here, at AdFlex!