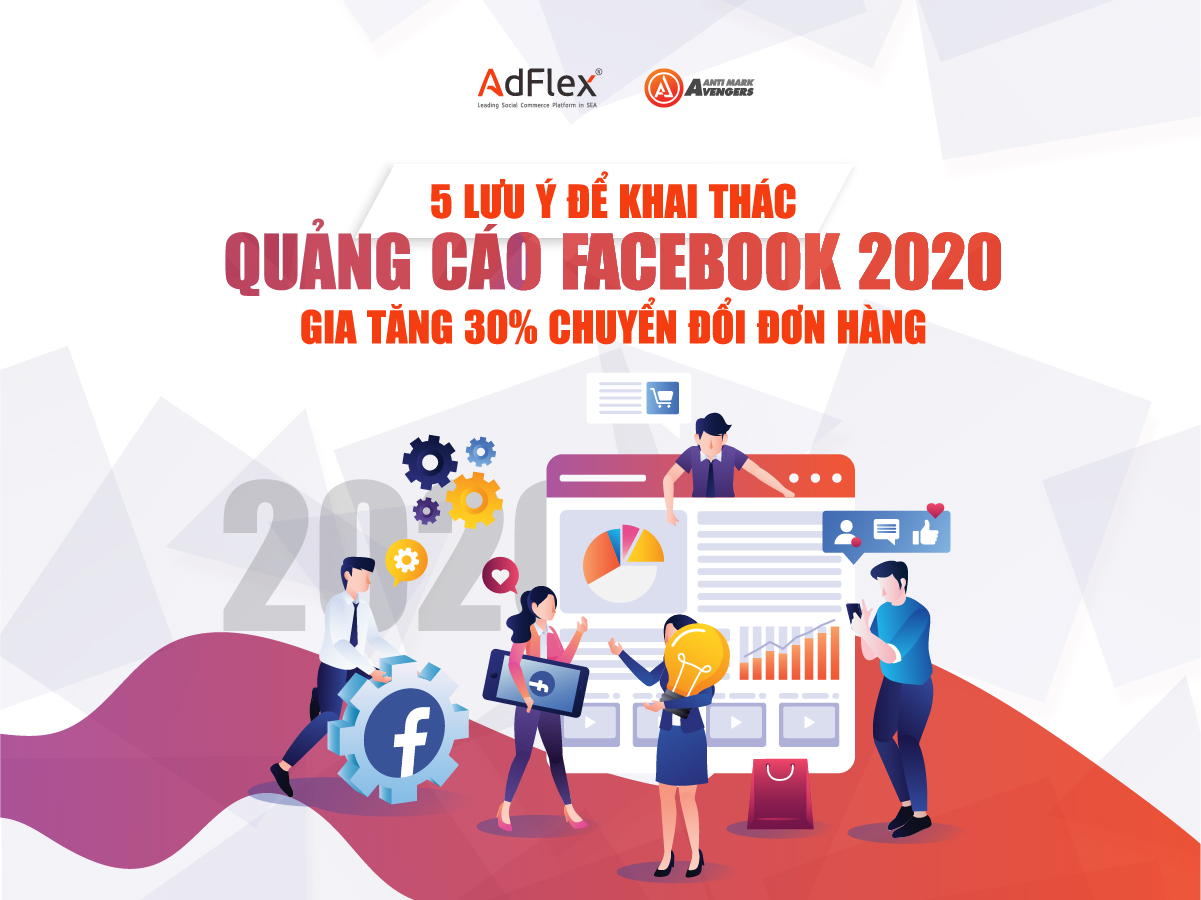 5 NOTES TO RUN FACEBOOK 2020 ADS, INCREASING 30% ON TRANSFER OF ORDER
If you are an online entrepreneur or someone who is making money with affiliate marketing, there is no stranger to running ads on Facebook.
In 2020, Facebook is still at the top of the list of the most popular social networks in the world. Only in Vietnam, there are more than 50 million active users every day & this number will increase more and more.As an advertiser or an online business, you can't help but fully exploit the potential number of customers on Facebook. Facebook ads will help you increase orders, but not everyone runs Facebook ads effectively and achieve the desired profits.
In the years 2014-2018, running Facebook ads was quite easy, many people became "millionaires" from the business on Facebook.
But at the present time running Facebook ads is more and more complex, the story of advertising or running without orders continuously takes place every day with many advertisers.
In order to help you implement Facebook ads effectively for your business in 2020, I have listed 5 notes that you need to refer today to be able to bring about better conversion with Facebook ads.
Product is the key factor
When using ads to reach potential customers, the last indicator I care about is always "profit gained".
In my opinion, to have a good profit and to run a stable advertising, you must have a quality and suitable product to sell on Facebook.
Choosing a quality and profitable product that is good enough, it will bring you many benefits in using Facebook ads to sell goods such as: Tengsu, Tamino, Tmax,…
The ad campaign of these products are running stably; the account has few disable issues.
Bring a steady stream of profits.
In addition, you can confidently take care of your customers for providing them with a good product, making them come back in subsequent purchases.
Clean categories that you should keep doing business on Facebook in 2020:
Fashion & accessories.
Services: technology, health care, design, business consulting, …
Cafes, restaurants. …
Above are the categories that I think in 2020 you should do business on FacebookIf you are a newcomer to Facebook Ads, I think you should read carefully about the Facebook ads and see the items that are allowed to run ads to avoid being inactive.In advertising policy, Facebook is about bringing a good user experience. In order to have a stable business on Facebook, your industry must be clean products with little impact on the health of users.Many advertisers run traditional medicine products or poor quality functional foods that harm users, so Facebook has a very strong update and is ready to disable accounts showing signs of running poor quality products. .The proof is that in mid-2019, a lot of advertisers did not run because Facebook constantly locked accounts and blocked BM (Business Manager) for ads selling products of unknown origin and containing false information. .MAKE MONEY WITH ADFLEX NOW
Create a personalized ad template
Advertising content is one of the important factors that determine the price of advertising, if you create a good content sample, hitting customer insight, you will be able to scale-up to bring about order at breakneck speed.
Every day I surf Facebook, there are many outstanding ads, good interaction indicators, but sometimes I find many ads are boring and there is no interaction to buy anything.
One of the prominent trends in this year 2020 is the trend of "personalization".
Users are too bored by simple, generic ads that are only really noticed by ads that are personal, specific to themselves.
In order to create good and effective content model, you should find out customers' insights, problems & pain they are facing, thereby creating content to run ads.
Or you can go to "BIGSPY" to know about your competitors' ads, that is the fastest way to understand customer insights and find out which ads of competitors are effective.
Prepare lots of advertising accounts
Advertising accounts are an extremely important asset for advertisers.
If Facebook accidentally inactive your advertising account, you need to have a backup account to keep running.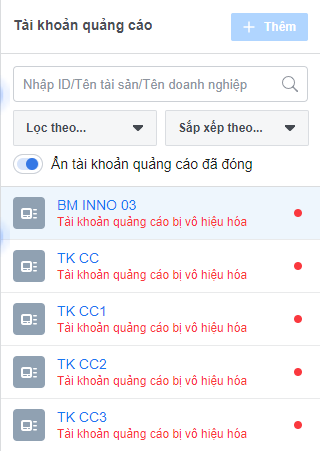 I know there are many businesses that live mainly on running Facebook ads and they always prepare a lot of Bussiness Manager containing many advertising account to keep running.
If you do not have a lot of advertising accounts, then you should start preparing and taking into account backups.
To have multiple advertising accounts, you can raise your Facebook nick and then create more or find BM sellers to buy accounts.
If raising yourself, you must know how to raise because Facebook has restricted the creation of advertising accounts and only allowed to create multiple accounts when fully licensed business.
Always perform A/B testing to find a winning ad
Before finding out content ads win and bring good profits, you need to go through A / B testing.
The common denominator of professional advertisers, who have been running for a long time, is to be very diligent in performing A / B testing, with each campaign always running different ads to find out which one brings good conversion
In the Digital Marketing environment in general & Facebook ads in particular, there is no specific formula to run ads successfully, you must run a lot of testing, there are always many A / B / C / D plans. / E… testing to find out which one is effective.
Personally, I often make 5 different content ads samples to run tests to see which is most effective.
Prepare enough necessary budgetRunning ads means that you are using money to buy Facebook ads and therefore you need to have capital before running. There are many questions about how much capital should run Facebook ads, but I cannot answer correctly. Because to sell a product or to make an order, it depends on many factors, not on how much capital you have.If you have little capital, it is okay to run a small budget, individuals should just run a moderate budget and when seeing effective advertising then increasing the budget to scale orders quickly.My advice is that you should have a minimum budget of 5,000,000 VND to start running ads.
Harness the power of the landing page (Landing page)
Landing page & website is one of the factors that helps advertisers "Be a Shark" in 2020.
The reason landing pages and websites are gradually being noticed is because user behavior has changed, users want ads that contain more information for them to read, learn for themselves and make decisions.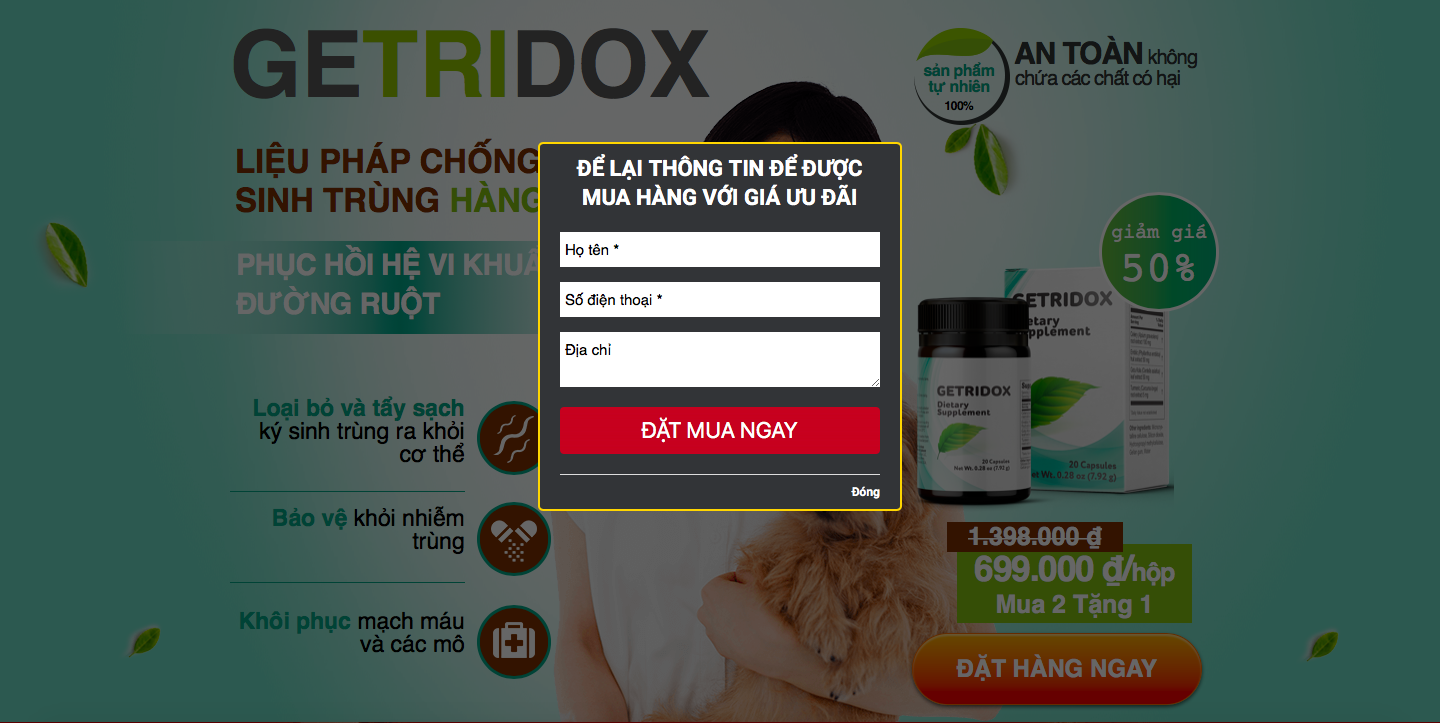 If anyone runs the web conversion form of Facebook then they will understand that their customers do not need advice or need very little advice because your landing page is full of information.
In addition, in order to build a long-term online business, you need to focus on branding for the product, for the business unit of that product & the website will now play a good role in support you branding. In addition, when Pixel ascends to the throne in Facebook ads, the website & landing page helps you exploit the Facebook Pixel to re-market to customers who have visited the website to save the cost of finding new customers.
Conclusion
In 2019, Facebook has updated a lot and tightened advertising accounts, most advertisers have difficulty because the account is disabled during running.
To limit this situation, you should consider choosing a quality product and learning how to build ads and sales content in a way that is very attractive & convincing.
The article is 5 notes & also suggestions from myself to help you exploit Facebook ads more effectively in 2020 to maximize the business, make money online using Facebook ads.
Do not forget to leave a comment below about the issue you are having to receive support feedback.
Wish you best luck!